Choosing Your Dream Bridal Hairstyle For Your Enchanting Fall Wedding
September 30 2022
When you find yourself engaged, you will be scurrying to make plans and create just the perfect day for you and your partner. You want to ensure that each detail, down to the way the napkins are folded, goes just as planned. So it is important to be able to make a good decision for your hairstyle as well! Getting a Bridal Styling Appointment with our salon is just one of the first steps in ensuring that you will have a captivating wedding hairstyle. The next is deciding what chic kind of hair you are looking for from us. 
Accessorized Pixie Cut
If you have been craving short hair, then there is no other time to make the change than right before your big day! Dazzle your audience and future spouse with a brand new pixie cut, and decorate it with pearl pins, sparkle, or floral clips.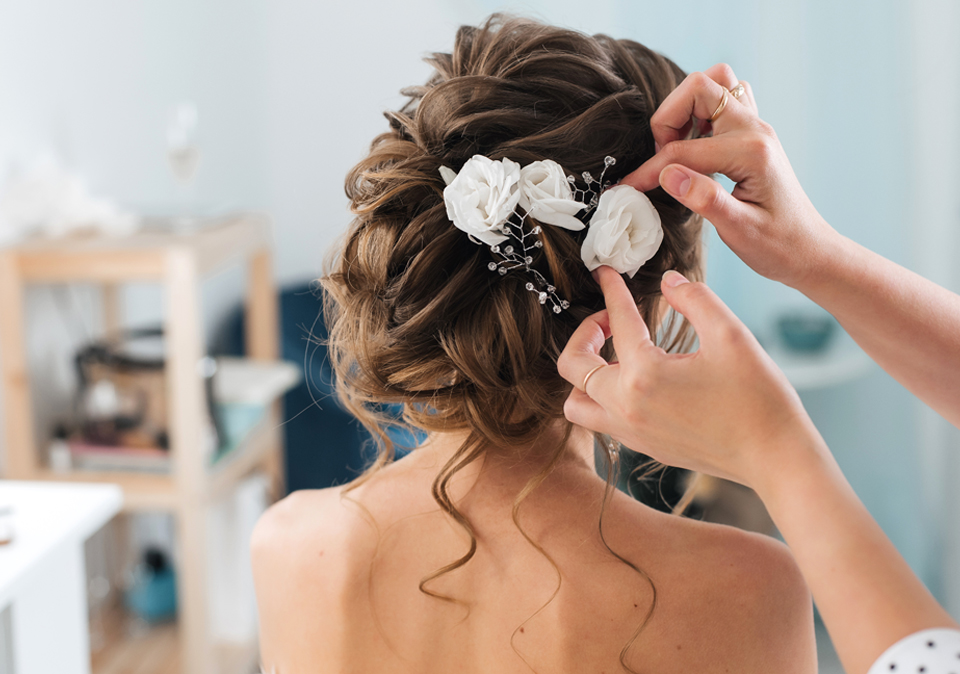 Decorated Low Bun
A classy bun resting on the nape of the neck is a great hairstyle for your fall wedding, and it is even better when you combine it with decor. Using flower clips, decorated  bobby pins, and other decorative items you can completely transform a common hairstyle into an elegant bridal look. 
Adorn a Crown
Using twists or braids to create a lovely crown atop your head with your hair could be just the thing to set yourself apart from other brides. It might be a more simple and more easily achieved look, but that doesn't mean that it is by any means less striking a look. 
The Dancer's Ballerina Bun
If you are one for more sleek, traditional hairstyles then using a ballerina bun would make sense for you! This elegant, easy hairstyle can be the perfect wedding hair for fall. Especially since it would work well decorated, or left plain. 
Half-and-Half Hairstyle with Fishtail Braid
Fishtail braids are a pretty and fun spin on a normal braid, and you can combine that with a half-up half-down style to get a classy wedding style. If you pull on the strands gently, you can give the braid a more full, casual appearance. 
Boho Style Bridal Updo
Boho-style updos are absolutely gorgeous updos. A slightly tousled hairstyle decked out in baby pink flowers or fall florals would be the perfect style for a fall wedding aesthetic. You could even add in fake fall leaves to really create a fall vibe for your wedding attire. For the finishing touch, use a texturizing spray for the final detail on this stunning number.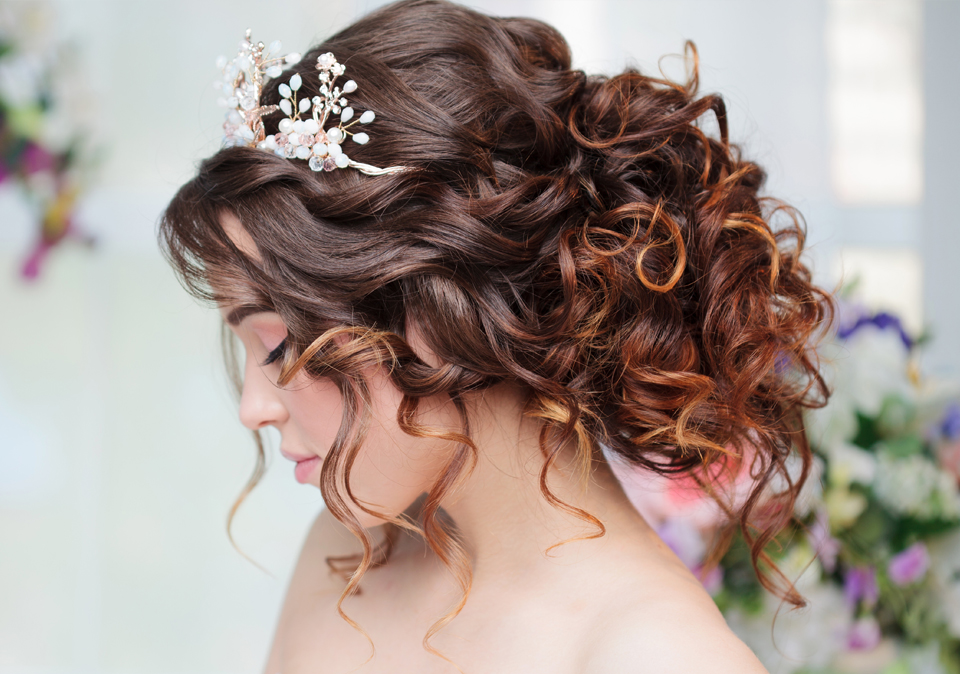 Floral Half-Up Braids
Using flowers to decorate your braids is sure to make you feel like a princess on your big day. You could even go so far as to utilize the ever-growing flower crown trend, placing it atop your head for absolutely adorable wedding day photos and a unique spin on bridal tiaras. 
Try An Elegant Ponytail
These looks are typically achieved by tying the hair back in a low ponytail, with techniques used to add volume and beauty to the hairstyle. You could include curled ends, accessories, braids, and twists depending on the style that you want to go for. 
When you come to Meraki Hair & Makeup Studio, you are trusting experts to give you the experience of a lifetime, and we can surely deliver! We can be found over at 1281 Arthur Kill Road in Staten Island or call 718.966.6601 to book your first appointment. If you would rather instantly schedule an appointment, you can also try our Meraki Hair & Makeup Studio mobile app, found available for free on iTunes or Google Play.