Expert Tips for Protecting Summer Hair Color
July 15 2021
Summer is a great time to experiment with change. Because of that, we see a lot of our clients coming in to change up their hair color in the summer months. There are indeed some great trending hair colors, highlights, and fantasy colors to inspire you this season but you need to make sure to protect that new hair color.
Summer can be challenging for hair color because UV rays, chlorine, saltwater, and all those environmental elements your hair is exposed to can fade your color and dry out your hair. Thankfully, our Meraki color experts know the best techniques for coloring hair and use the best in hair color products such as Lakme, Paul Mitchell, and Redken.
Condition your hair frequently. Although you shouldn't be washing your hair as often in the summer, you need to make sure you continue to use conditioner regularly to keep much-needed moisture in your hair. Your Meraki stylist will give you recommendations on the best conditioner to use to protect your hair color and keep your hair soft and manageable.
Use cold-water rinses. When you do rinse your hair from shampoo and conditioner, rely on cool-water rinses. Rinsing in cool water keeps the cuticle closed, which will help your natural oils from being stripped and will keep your hair from fading.
Soak your hair before swimming. If you're planning on dunking your head underwater this summer, some extent of fading will inevitably happen. When coloring hair, the hair shaft is altered, so exposure to chlorine or even saltwater can change the tone of your color. Soak your hair with fresh water before going swimming because your hair will soak up the freshwater, hopefully soaking up less of the junk from the pool or ocean. *Expert tip: Take an extra step and cover your hair with a conditioner or cream before taking a dip.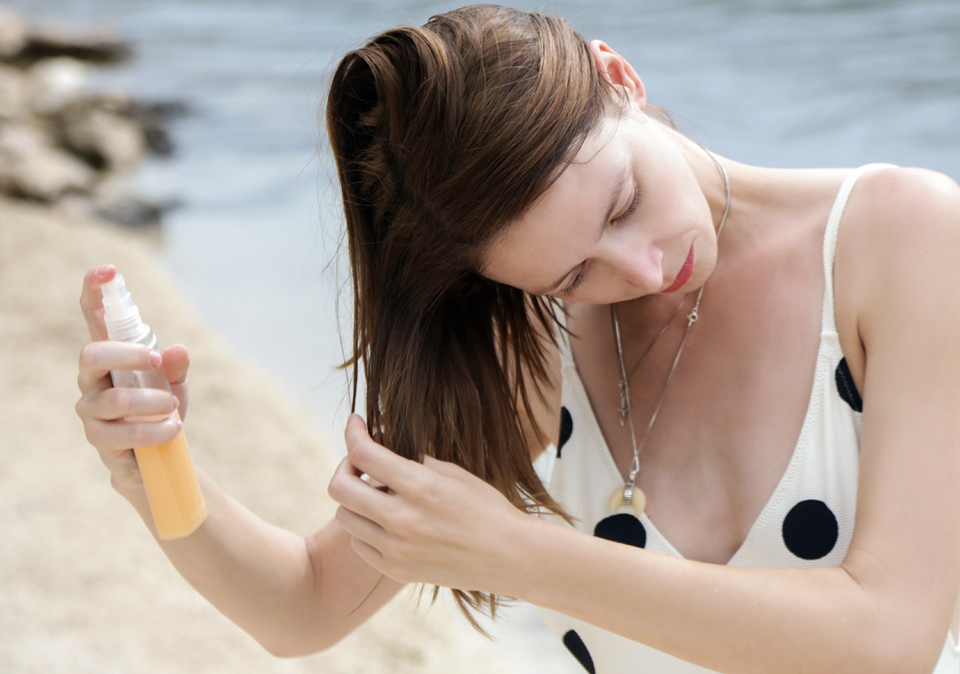 Use SPF protection. Don't forget, harmful UV rays can be as bad as pool water. Just like you need SPF to protect your skin, you should use a protectant for your hair and scalp as well. SPF protects your delicate scalp from both UVA and UVB rays, protects your hair from drying out, and helps to prevent your hair color from fading and becoming dull. Your SPF product doesn't have to be specially formulated for the hair; you can use all-natural sunscreen for the skin on your hair. *Expert tip: Coconut oil has a natural SPF of about 6; not enough for your skin but just enough to use as a hair protectant that also works as a hydrating treatment.
Use heated tools sparingly. Another offender of hair color fading – and general hair damage – is hot styling tools. If you must use your styling tools, keep your irons at 350 degrees or lower and try to only use them a couple of times a week at most. Au natural is the best way to go. When you come in for your fabulous new hair color, your stylist can give you tips on heat protectant products and how best to air dry your hairstyle.
 
If your hair needs a color boost or a whole new look, give the experts at Meraki Hair & Makeup Studio a call. You can find us at 1281 Arthur Kill Road in Staten Island or call 718.966.6601 to book an appointment. Prefer to instantly schedule an appointment yourself? Try our Meraki Hair & Makeup Studio mobile app, available for a free download on iTunes or Google Play.