Get Instant Attention with Xtreme Lash Eyelash Extensions
August 31 2020
If our "new normal" these days is mask-wearing, a great way to enhance your natural beauty and create instant attention is with Xtreme eyelash extensions from Meraki Hair & Makeup Studio. Save time with your morning routine, save money by bypassing the expensive mascara, and stop getting frustrated trying to put on your own messy, awkward strip lashes.
What are Eyelash Extensions
Professional lash extensions are not simply fake lashes that you glue onto your lash line. At Meraki, our lash extensions are semi-permanent, customizable, and truly become an extension of your natural lashes. If you have light, short lashes, we can give you longer, darker, and thicker lashes with our Xtreme Lash lash extensions. Start with a consultation from our lash experts to find out which of our options – natural or dramatic – is right for you.
The Xtreme Lashes Difference
Xtreme Lashes eyelash extensions are designed to mimic the look and feel of your natural eyelashes. Whether you choose single or multiple lash extensions, they are applied to every single eyelash with expertise. Our eyelash specialists are trained and certified by Xtreme Lashes to ensure their safe application and deliver a gorgeous set of lashes every time. The Extreme Lashes proprietary adhesive promises to last for up to 2 weeks. With routine touch-ups every two weeks, you will have amazing and comfortable-to-wear lashes indefinitely.
Advantages of Eyelash Extensions
Works hand-in-hand with real lashes. Since our lash extensions are added strand by strand to your natural lashes, they blend seamlessly with your lashes. Also, they won't hinder the growth of your natural lashes during their natural shedding cycle.
Lasts between lash cycles. Your natural eyelash has a shedding cycle of about 3 to 4 weeks. Your Extreme lashes will keep an even, full appearance between refills. Be sure to schedule a touch-up appointment before you leave to ensure your lashes look and feel their best between your regular maintenance schedule.
Appreciate less makeup. Throw away your mascara when you indulge in lash extensions. No more clumping, running or smearing mascara throughout the day. Instead, enjoy long, full lashes 24/7 without the work! No more worrying about ruining your mascara while running, swimming, working out, or rubbing dry eyes.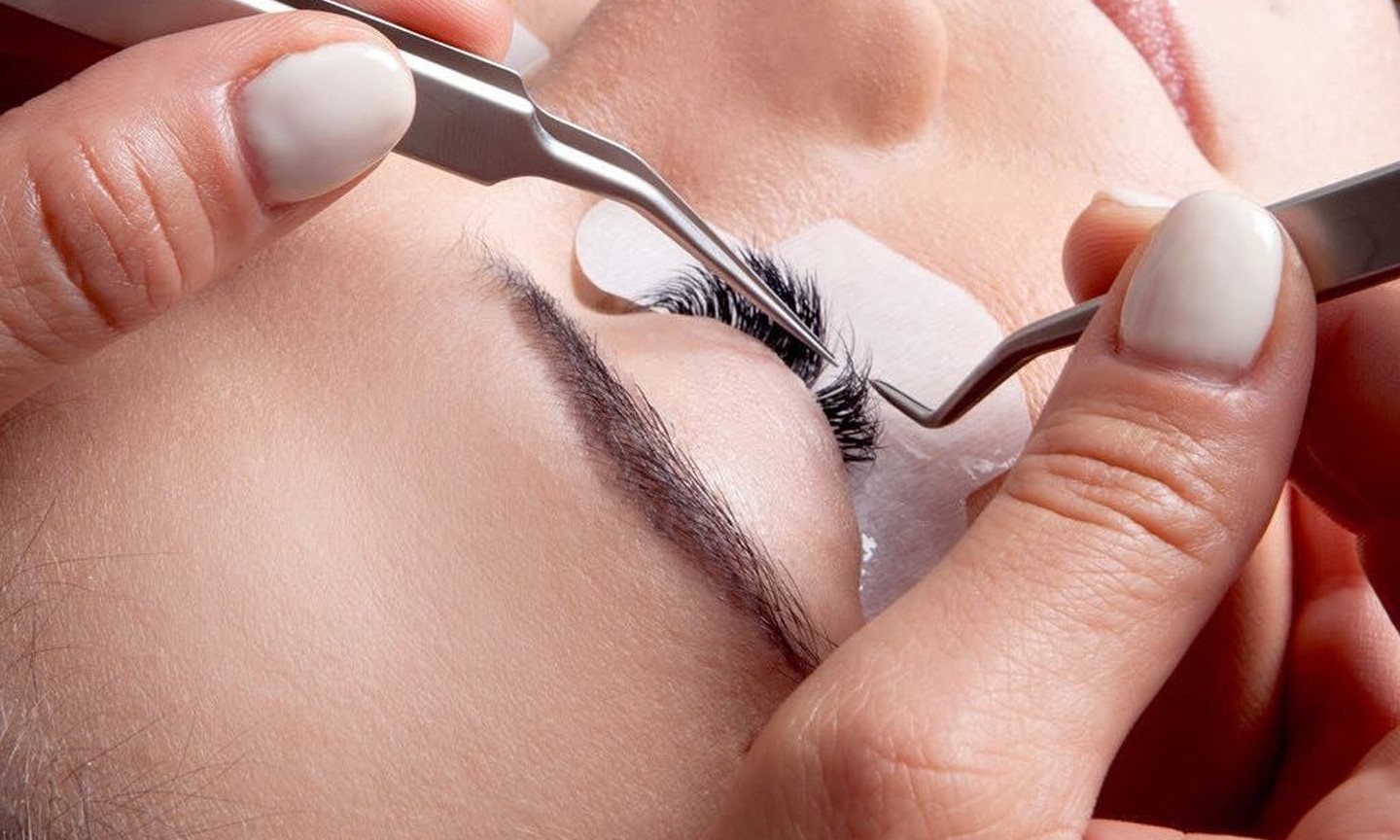 Full Set vs. Partial Set
We offer either a full set of lashes, which is a complete set of individual lashes to give you full, natural-looking lashes or if you just want to fill in any sparseness that you have in your lashes, a half set may be more to your liking. If you're a newbie to eyelash extensions, you may want to opt for a partial set of lashes. However, we find that once you've discovered all the benefits that lash extensions offer, you may just want to upgrade to a full set! It's best to schedule a consultation with a lash expert to determine how thick and lush you'd like to go, as this varies by the thickness and strength of your natural lashes.
The entire process for Xtreme lashes takes about two hours. During the procedure, your eyes are closed, so we encourage you to lay back and relax! Our adhesive is mild and non-irritating, but if you have a tendency to be sensitive to makeup products, we will test the adhesive before applying. After the procedure, we will go over any aftercare that is needed to keep your extensions looking gorgeous.
Eyelash extensions are a great option to enhance your eyes without the hassle of applying mascara regularly. If you'd like to give them a try, make an appointment today at Meraki Hair & Makeup Studio. Our professional makeup artists will help you choose the Xtreme Lashes look that's right for you. You can find us at 1281 Arthur Kill Road in Staten Island or call 718.966.6601. Prefer to instantly schedule an appointment yourself? Download our free mobile app from iTunes or Google Play.