Give Your Eyes Some Attention this Season
November 19 2020
When the seasons change, it's normal for us to want some kind of change within ourselves. Sometimes we do it by adding a few new pieces to our wardrobe, or by getting a new hair color or cut, but how often do you switch up your makeup? If you're like most, you might be stuck in the same old routine with the same palette of colors. Trying some new makeup options can update your look just enough to help you look and feel like you've had a modern makeover. 
Since face masks are the norm this fall and winter, the emphasis is all on the eyes. You can learn a lot from a person by their eyes, and when most of your face is covered in a mask, it's especially important to be able to show off your personality with your eye makeup style. 
Here are a few ideas to give you a fresh look at updating your makeup style. If you are just "makeup challenged," at Meraki Hair & Makeup Studio, we offer makeup lessons to teach you tips and techniques to achieve the look you want. 
Thick Eyeliner. You can't be shy about this trend. Instead of settling for a subtle swipe across your lash line, this season we are seeing a thicker line across the lids. It's a different take on eye makeup, making your eyes stand out and look great with either a professional modern wardrobe or giving you a chic look to transition to your nighttime activities.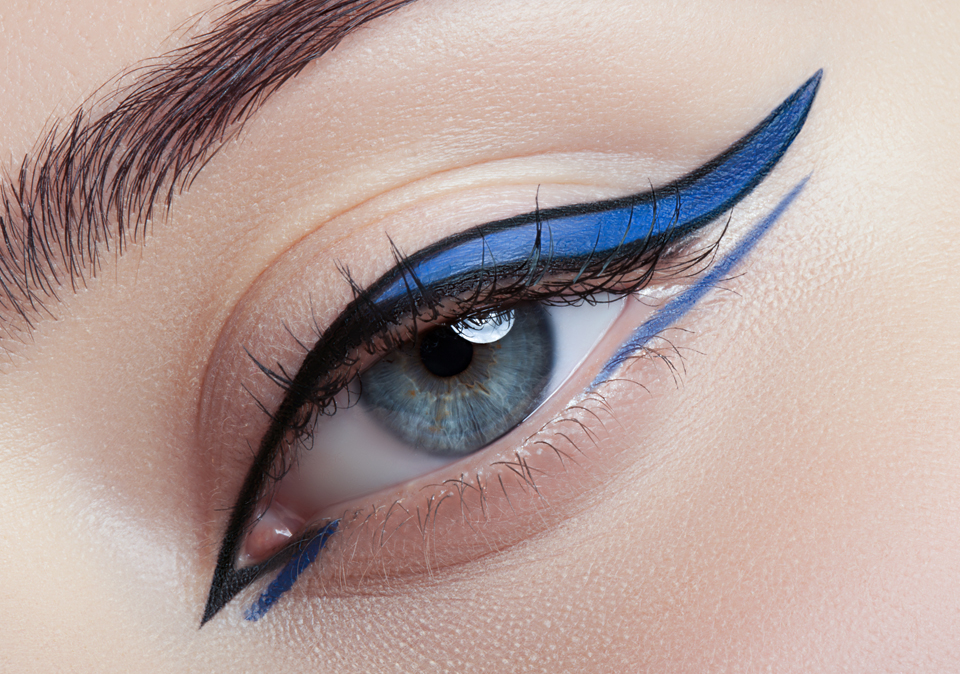 Artistic Flair. For a bold look with color, this fabulous trend is showing off the eyes by turning them into a work of art. Bold eyeshadow and colored eyeliner used in geometric shapes, or with interesting creativity, promises to showcase off your unique personality. 

Liner Color Fun. If you're strictly a black eyeliner type of gal, now may be the time to try something new. An unexpected eyeliner color can give you a whole new look without much change in your makeup routine. Simply try adding a pastel or a staple color that coordinates with the bulk of your wardrobe to change up the look of your makeup style. Pinks, greens, blues, violets – the sky is the limit and you might just love the outcome!
Embellishments & Adornments. Who doesn't love a little sparkle and bling? Crystal embellishments strategically placed on or around the eyelids, brows, and side of the eyes offer not only festive sparkle but also draw the attention to the eyes and away from that annoying mask. 
Romantic Look. Looking for a romantic, feminine look? Try the muted shade of dusty rose both under and above your lash line. Blend it in with your finger or a blending brush to give a rosy glow that will compliment your eyes, no matter the color!
If you're venturing to a socially distanced event and want to try a new look but don't think you can pull it off yourself, we offer eye makeup application services for a touch of color, liner, and mascara. Or if you're ready to make a statement, ask your Meraki stylist about our professional eyelash extension sets!
Just because we're stuck with mask-wearing, it doesn't mean your makeup routine has to be dull! For a consultation on how can help you, visit us at Meraki Hair & Makeup Studio. You can find us at 1281 Arthur Kill Road in Staten Island or call 718.966.6601 to book an appointment. Prefer to instantly schedule an appointment yourself? Try our Meraki Hair & Makeup Studio mobile app, available for a free download on iTunes or Google Play.