How Often Should You Clean and Replace Your Hairbrush?
January 31 2022
When you're having a good hair day it boosts your confidence so that you feel like there's nothing you can't accomplish. But did you know that a good hairbrush is one of the secrets to lustrous hair? Once you find that perfect brush you may want to hold onto it forever, but a brush that's dirty or past its prime can't do its job properly and could even damage your mane. Today we'll discuss caring for your hairbrush and also how to know when it's time to replace it.
Cleaning Your Hairbrush
Your hairbrush sees daily use, and one of its jobs is to distribute the natural oils from your scalp throughout your hair. These oils build up on the bristles over time and trap bits of dust, dead skin cells, and anything else floating around in the room that settles on it. Each time you brush you're redepositing all that grime in your hair. If your hair has been looking or feeling a bit greasy lately, this could be part of the issue. The solution to this is to give your brush a good deep clean once per month. Here's how.
Remove loose hair. You can remove the bulk of it with your fingers and then use scissors to snip any that seem to have latched on, and then get the remaining bits with a pair of tweezers if need be.
 
Make a cleaning solution. All you need are a container, clarifying shampoo, and baking soda. In your container mix about one tablespoon each of shampoo and baking soda with just enough water to cover your brushes. Submerge your brushes in the cleaning solution and soak for 30 minutes.
 
Remove brushes and rinse thoroughly. Scrub any stubborn spots with a soft toothbrush dipped in the cleaning solution and rinse again. Pat dry, and you're done.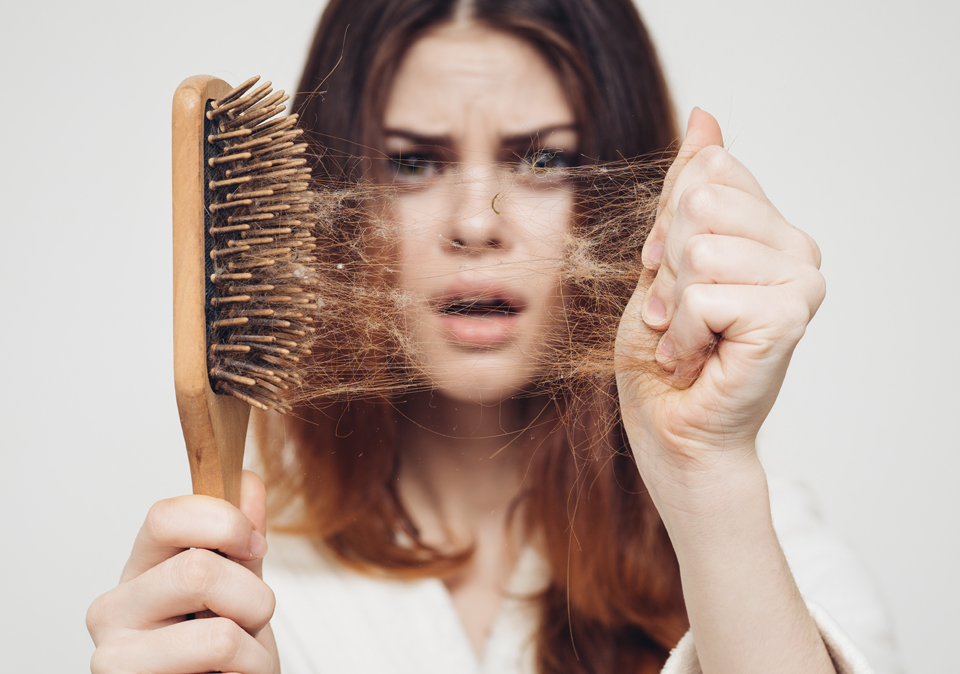 Replacing Your Hairbrush
How often you should replace your hairbrush can vary depending on the type of brush and how you care for it, but a general rule of thumb is about every six months. You can tell it's time to say goodbye by inspecting your brush when you clean it each month. Look for bristles that are bent, broken, missing, separating, or melted, and check the bed for cracks. Finding any of these things means it's time for a new brush. Bristles that are bent or broken can damage your hair or even snag on strands and rip them out. Luckily, you can purchase all the brushes you love at our online store! Simply shop, order, and have them delivered to your doorstep in no time!

Need some help choosing the perfect hairbrush? Come into Meraki Hair & Makeup Studio for a trim and ask your stylist to recommend the right brush for you from our line of Paul Mitchell Hairbrushes.  Call 718.966.6601 to reserve an appointment or download our free Meraki Hair & Makeup Studio mobile app from iTunes or Google Play to manage appointments instantly. We look forward to serving you at 1281 Arthur Kill Road in Staten Island.