Makeup Tips for Your 2020 Holiday Photos
December 14 2020
It's the holiday season, and whether you're planning on a video get-together, a socially distanced in-person event, or some formal holiday portraits, you'll want to look perfect in all this holiday's photos. The right makeup is important because it reflects light for the camera differently than it does in person. Here are a few special holiday tips for applying makeup that will help you look great for those valued memories.
 
Don't forget the blush. Even before we all started wearing face masks, blush was beginning to fade from the daily makeup routine for many. And now, we recommend avoiding makeup on areas that your mask covers to keep your skin free from breakouts. But for holiday photos, a little blush will help contour your cheeks and give you a nice, rosy glow for the camera. In addition, adding a dusting of sparkles high on your cheekbones will reflect light for the camera in just the right spot.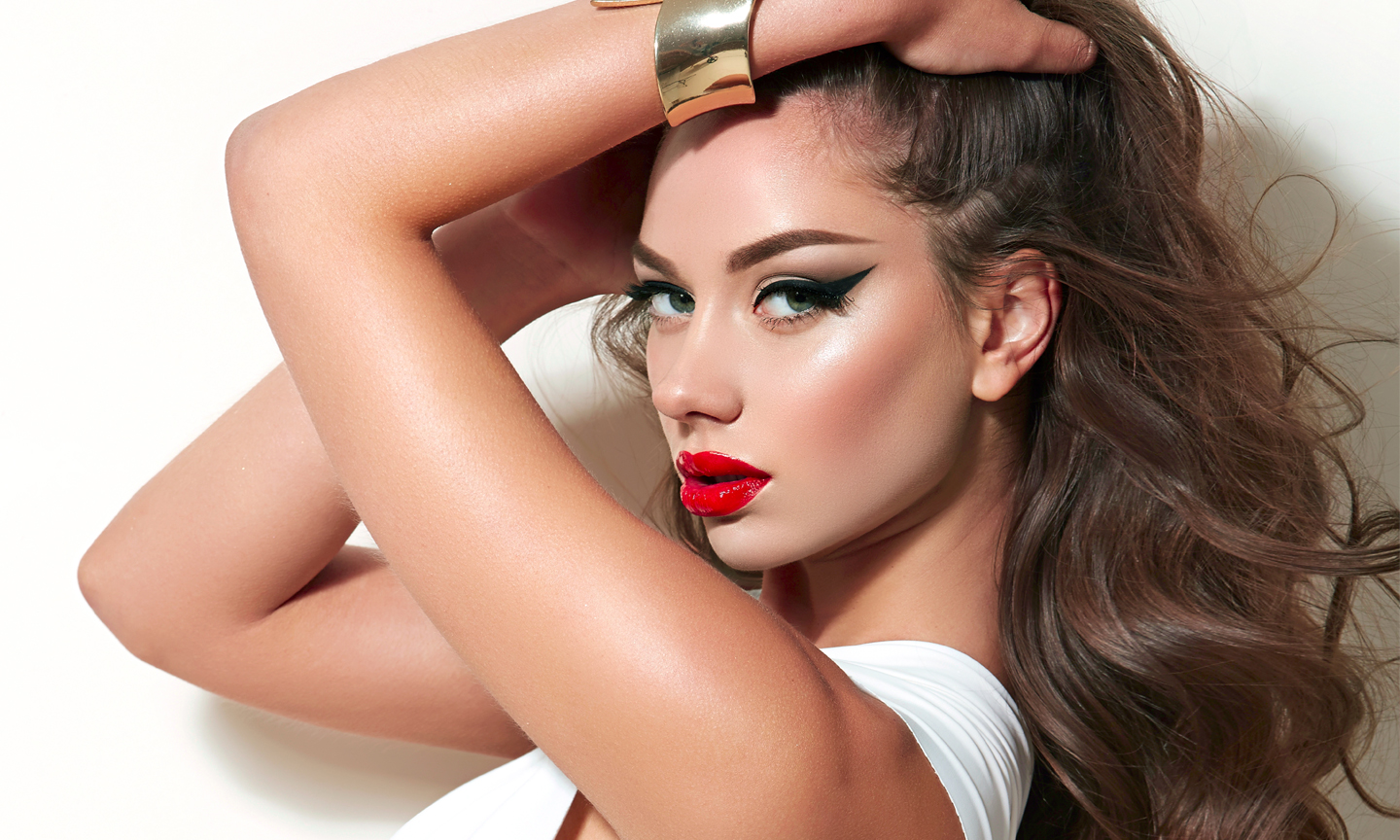 Accentuate the eyes. While your eye makeup may look great in person, it needs a more dramatic effect to really stand out in your photos. Consider getting eyelash extensions to help your eyelashes look super long and full. Add a little extra eye and brow liner to better accentuate your features. And try putting a little sparkle on the outer part of your eyelid to reflect the light in the perfect place for your holiday photos. 
 
Brighten your skin tone. Bronzer is a great makeup tool that's the secret to a lot of amazing professional makeup looks. It adds just the right amount of healthy glow to enhance your look for holiday photos. Be strategic when applying, however, or you'll get too much of a good thing. Makeup artists recommend a bit of bronzer all around the outside of your face as a highlight.
 
Control that oily shine. While we advise against using too much powder that may clump, it's a good idea to give your face a quick once-over with powder before just the camera's flash. That'll get rid of that oily shine that tends to pop up as the night goes on.
 
Want a professional look for those holiday photos? Make an appointment at Meraki Hair & Makeup Studio for a professional makeup application. Our expert makeup artists will give you a full makeup application, an enhancement of your lips and cheeks, a quick eyes-only look to emphasize your features, or some extensions to enhance your lashes for a dramatic look. You can find us at 1281 Arthur Kill Road in Staten Island or call 718.966.6601 to book an appointment. Prefer to instantly schedule an appointment yourself? Try our Meraki Hair & Makeup Studio mobile app, available for free on iTunes or Google Play.