The Best Prom Looks 2022 Has to Offer
April 29 2022
With prom right around the corner, you and your teen must be frantic to make sure that it's the best night ever. It only happens once or twice for every teen, so make sure to make it a special time for them by giving them the best prom makeover they can ask for! Our stylists at Meraki want to make sure that you are given the best look possible, so we have compiled a list of popular prom styles to help your teen decide what new do will be best for her.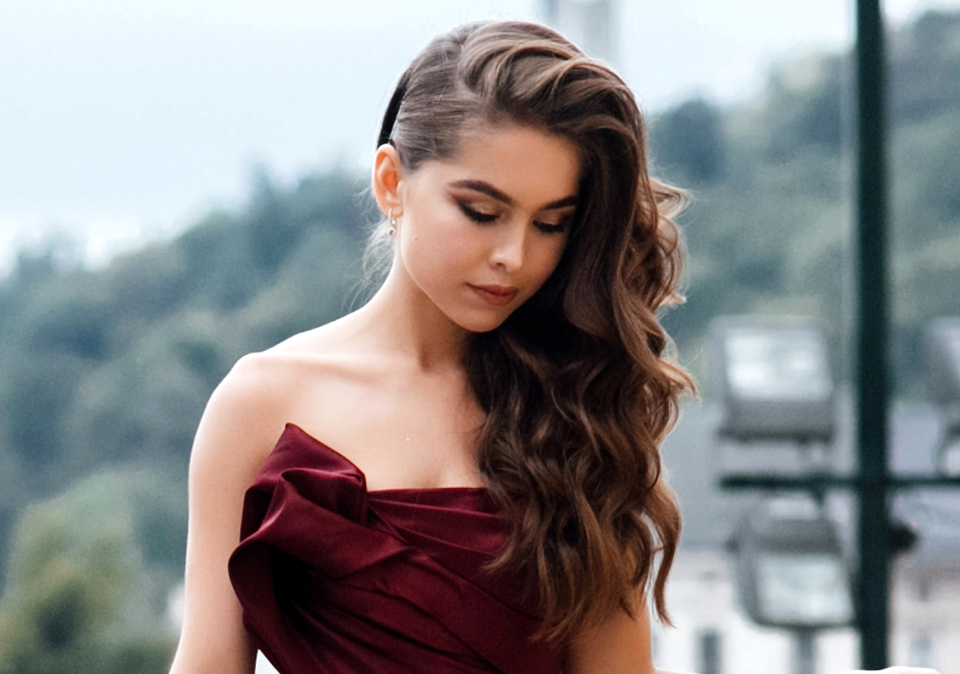 Gorgeous Bouncy Curls 
When in doubt, curl it out. You can never go wrong with simple, classy curls for any formal event. Letting your hair fall in lovely, soft ringlets is a hairstyle perfect for anyone who just wants to add extra volume and bounce to their hair without the excessive effort of an extravagant hairstyle. You can help this look keep its shape with a finishing spray, just to ensure no curls will fall out through the night. 
 
High Ponytail 
A high ponytail is simple but chic. It is a look that will look amazing when paired with everything else in your ensemble from your makeup, to your shoes. But it doesn't have to be just a ponytail. You can add an extra kick to it with some curls at the end, or even with some fun braids! You could pair this look with a nice pair of hoop earrings as well. Just make sure not to have it pulled too tightly, especially if you're prone to headaches. 
 
Half-and-Half
If you're looking to change up your usual look, but are low on creative ideas, you can go for a half-up half-down look. It can be a top knot, bun, ponytail, or even a twist. As long as you leave half of your hair down, you can rock this elegant and lovely look.
 
Long Waves
Have long hair? No problem. The perfect prom look for you could be as easy as giving your hair some extra volume with a gorgeous set of uniform waves. They'll keep you looking stylish and fancy while not restricting your hair's natural flow. And they will hold well if your hair has some waviness to it naturally. This look will also pair well with anyone who has an especially loud dress, as it will help balance it out and keep the attention on your glamorous outfit.
 
The French Twist
If you're looking for a more retro hairstyle for your prom, perhaps you should consider the french twist. Popular from 1950 to 1970, this chic and classic updo will give you a wonderful vintage look. Since it keeps your hair pinned up, it will also do well to keep your hair out of your face, so you won't have to worry about your hair sticking to your lipstick. 
 
Fishtail Braids
Fishtails are an elegant and glamorous look that offers an extra flair to your hair than normal braids can give. This makes them perfect for a formal, extravagant event like a prom. To top it off, they will give you a lovely, enchanting mermaid vibe, which is perfect for making you feel like you have stepped right into a fairy tale. 
 
Meraki Hair & Makeup Studio is here to help give you the prom night of your dreams. You can find us at 1281 Arthur Kill Road in Staten Island to book an appointment. Make an appointment with us by using our Meraki Hair & Makeup Studio mobile app, available for a free download on iTunes or Google Play, or call 718.966.6601.