The Top 4 Most Gorgeous Ombre Trends of 2022 For Amazing Hair
May 15 2022
Ombre hairstyles are one look you can always expect to be at least a little popular. They give you a chance to really experiment with colors and give your hair a sense of depth and texture with the fading colors, and they're simply fun to look at. Therefore, you should stay up to date on the most popular trends, if you're looking for something new to try. Meraki Salon is here to help you stay up to date on all the latest trends and styles you should try if you're looking for an ombre look. 
Bright Beautiful Blue
If you're looking for a bold statement and a lot of colors, a beautiful blue turquoise ombre look is perfect for your tastes. Getting your whole head dyed a bright shade of blue, being dark at the top and ombre to a lovely shade of turquoise at the bottom, will satisfy your inner child that loves wild and colorful shades. 
Dark Mocha Shades 
If you prefer darker, warmer looks, then look no further than to the rich deep tones of brown, black, and auburn that you'll find in a mocha-colored ombre. This style will start out dark brown, almost black, on the top of your head, and lighten up to a light caramel or rich auburn shade depending on how drastic a change you want from top to bottom. Overall this look is perfect for bright winter nights or chilly fall days when you want to take a sense of warmth around with you while you're out on the town.
Ombre Highlights
Why should you reserve the light ombre color just for the ends of your hair? You can mix it up by combining your ombre with highlights. You could do normal colored highlights, or even add some spice to it by using a gorgeous shade of blue, red- or really whatever suits you best.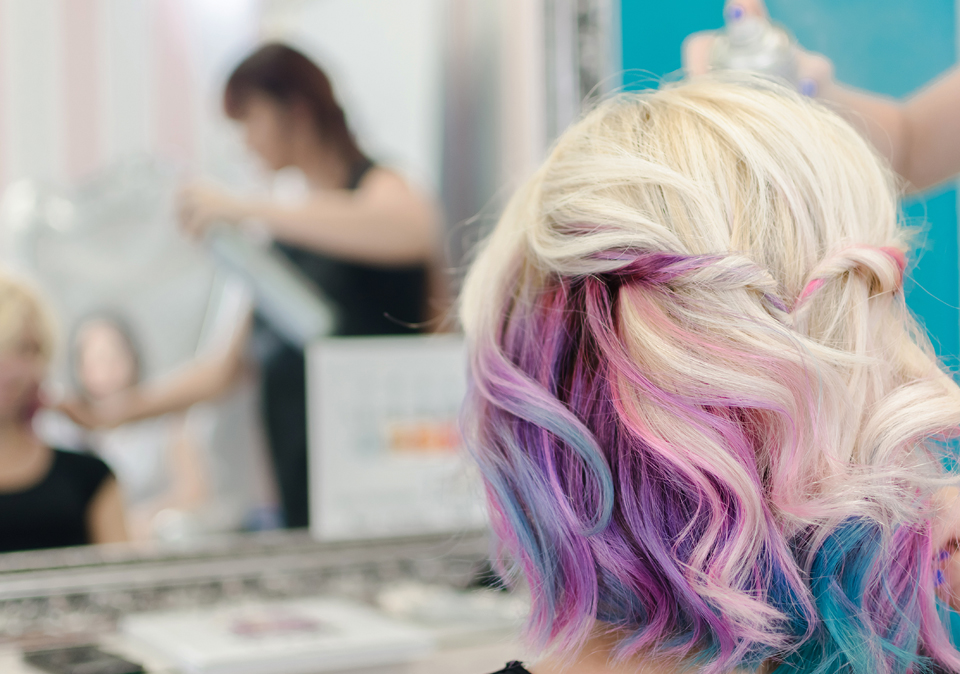 Pastel Pizzaz 
Pastels are where it's at, and you can take advantage of them entirely with a gorgeous ombre! Whether you go dark to pastel, a pastel rainbow, or anything in between, an ombre made of pastels is sure to never disappoint. 
When you get your hair colored, it's important to keep it healthy. Harsh chemicals in hair dye can strip your hair of all the natural oils it has, and when it isn't cared for properly it can cause a lot of damage. You want to use the right products, shampoo, and conditioner, designed specifically for adding moisture back to hair. Keep those beautiful colored strands healthy.
If you're interested in getting your hair styled with an ombre look come visit Meraki Hair & Makeup Studio. We can be found at 1281 Arthur Kill Road in Staten Island, or you can call us at 718.966.6601 to book an appointment. If you would prefer to schedule an appointment with us instantly, you can try our Meraki Hair & Makeup Studio mobile app, available for free on iTunes and  Google Play.