Try One Of These Out Of This World Hair Color Trends In 2023
January 30 2023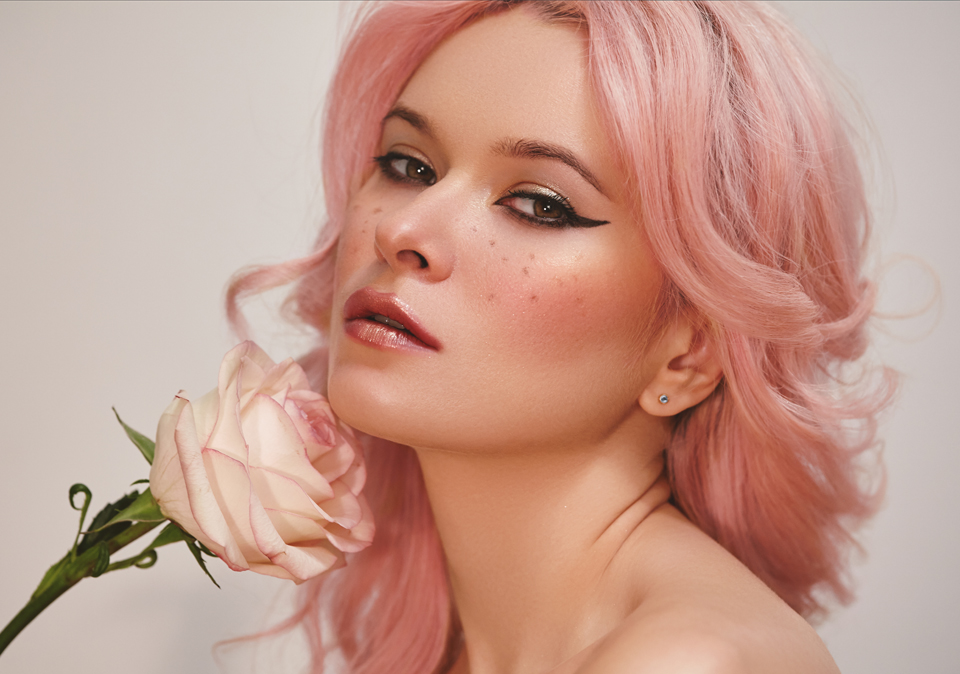 In 2023, you can expect to see a lot of great colors becoming popular this year. In 2023, there will be a boom in spectacular, natural, and unnatural colors. The wide selection offers a wide variety of styles to give you a unique look everyone will envy! Meraki Hair and Makeup Studio are here to present you with a selection of some of our absolute favorite hair colors of the year.
Strawberry Blonde
For a slight ginger tinge with a natural look, you can try strawberry blonde. This lovely blonde hue has twinges of red so that you can have a subtle hint of color under the blonde locks. This is a great way for a natural blonde to have an easy color change without a drastic change.
Sandy Blonde
For a deeper, somewhat brunette shade of blonde, you can try instead for a nice sandy blonde color. It's a nice neutral shade and has tinges of both honey-blonde shades and ashy tones. If you want something that is beautiful, but subtle then this is your color of the year. 
Pastel Peach
If you want something a little more bright, colorful, and lively then peachy colors are the ones you should opt for. This springtime look will bring life back to the winter months and welcome the coming spring days nicely. 
Mushroom Brown
This light-toned brown is a great more natural tone with a golden caramel look that blends wonderfully with darker and lighter shades. You can get an ombre of natural colors with this color that will look spectacular. 
Deep Smooth Black
If you're a fan of deeper darker colors, then a sleek smooth shade of rich black will be your style. Lucky for you, that is one color that is very in right now. The inkier your hair looks, the more trendy it will be. 
Warm Peach Blonde
If brighter peach colors aren't quite your style but you still want to jump on the peachy orange trend, go for a peach blonde rather than strawberry. This creates beautiful warm undertones to hair that you will adore. Not to mention, if you are one to avoid eccentric colors this is a great way to utilize the peach trend and stick to natural tones. 
Ginger Curls
If you're looking for a perm or to embrace your natural curls, you might also consider embracing the ginger look. In-depth ginger curls are making their debut- offering a lot of bounce and volume to the gorgeous red color. You won't regret going for this look, curls have never looked better!
Peach Rose
Pinky peaches mixed with that rose gold trend of 2022 are combining this year for a wonderful shade of peach rose. You'll have rosy undertones alongside that bright, gentle orange color that will pair together surprisingly well. It is like a color you would find in a sunset or a painting. This is a truly artistic color. 
Take Care Of Your Color
If you're new to getting your hair colored then you may want a few tips on keeping that hair radiant and vibrant. One of the biggest tips we can offer is to use heat protection when you use heated styling methods. Our Paul Mitchell Ultimate Color Repair Triple Rescue heat protectant will help keep your color safe from the fading heat can cause- though you should also overall limit your heated styling methods, if possible. This applies to hot water as well. Many people do not consider the heat damage hot water can cause, so when washing you should use warm or cool water instead.
Come to Meraki Hair & Makeup Studio for a gorgeous and vibrant new color that will suit your needs. Just come and give us a call at 718.966.6601 to book an appointment or find us at 1281 Arthur Kill Road in Staten Island. You can also schedule appointments by yourself by trying our Meraki Hair & Makeup Studio mobile app, available for free on iTunes and Google Play.